Experience laid-back serenity
We encourage our guests to book hotel rooms directly with us for the best savings. Please note that the prices below are for general information only as prices are subject to change based on season and room availability.
Learn more about dive packages available. If you don't see what you want, contact us to discuss other option.
Our twin rooms are suitable for solo travelers or couples. Each room is self-contained and has 2 single beds, a desk and chair, TV, air conditioning, wardrobe, and mini-fridge.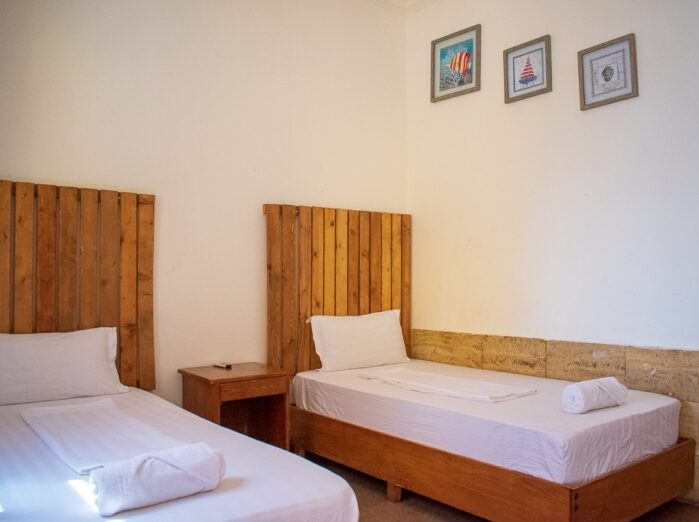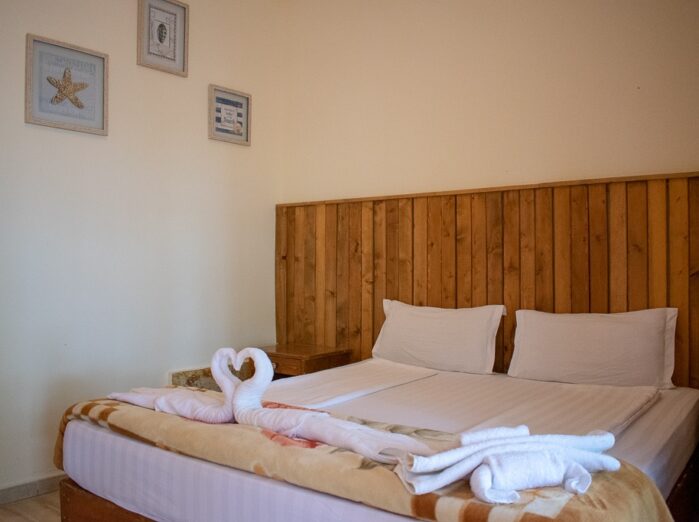 Double rooms are suitable for singles or couples. Each room contains an extra large double bed, a table and chair, air conditioner, wardrobe, TV, and ensuite bathroom.
The triple rooms are great for families with children or friends traveling together. There are 3 beds with an ensuite bathroom. Other amenities include a wardrobe, TV, air conditioner, and mini fridge.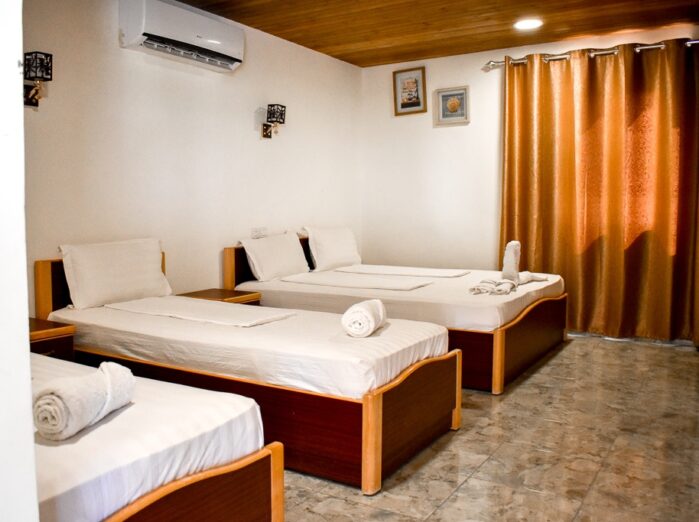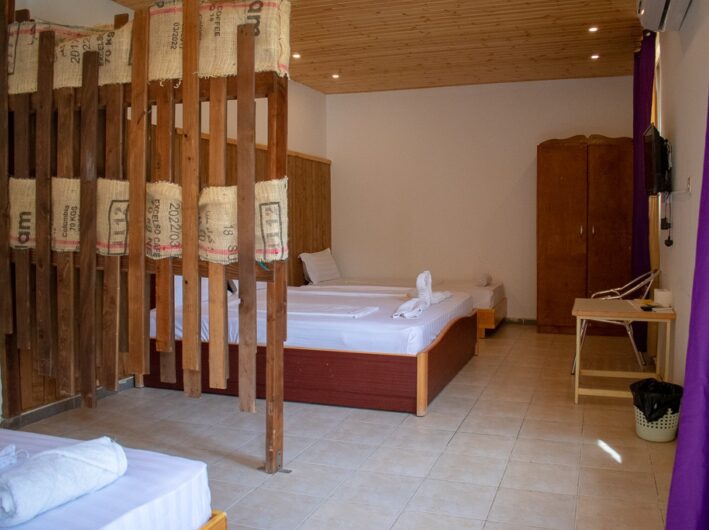 Our family rooms are big enough to fit 4-6 people. They contain an extra large double bed and 2 single beds or 4 single beds. Each room includes an air conditioner, TV, mini fridge, and wardrobe.
FROM
60JOD/$84 for 4 Bed
80JOD/$112 for 6 Bed
FROM SHORE OF SOUTH BEACH