Every morning we prepare a fresh Arabic style breakfast for all our guests. Choose from beans, hummus, eggs, cheese, fresh vegetables, fruit, bread and coffee or tea.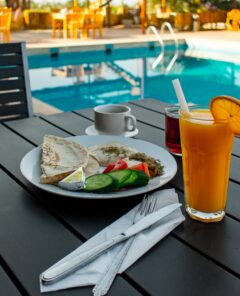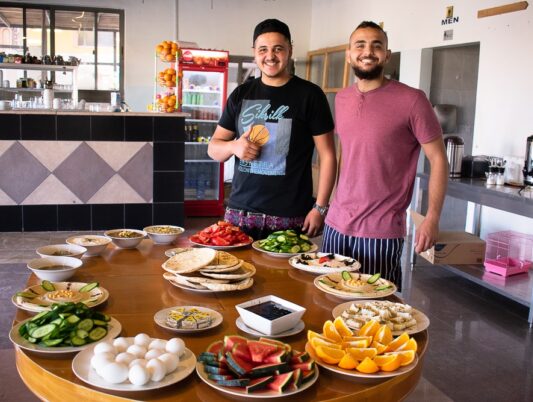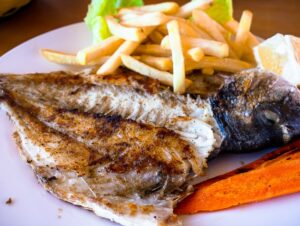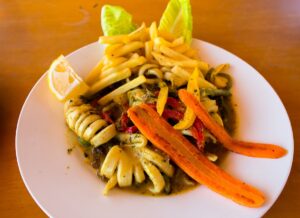 Delicious seafood and all time favorites like burgers and fries. You choose, we'll cook it the way you like.
Just want a little bite to hold you over till dinner? Looking for something cool to drink? How about some fresh lemon mint juice or a soda? We don't serve alcohol, but you can buy some in town and put in your mini fridge in your room.